What to Watch for Black History Month!
by Cicely Hunscher, on Jan 17, 2023 3:38:20 PM
As we celebrate Black History Month, it's important to take time to explore and appreciate stories featuring black voices. From movies that feature people pushing the boundaries, to creators making truly inspiring work that is sure to continue to inspire for generations to come, iNDIEFLIX has a variety of powerful films, documentaries & shorts featuring black voices. These films not only deserve your attention during Black History Month, but throughout the year!
iNDIEFLIX is continuing to update our Black Voices channel, but to help get you started on what to watch, we're sharing a few of our favorite films featuring black voices. We hope you enjoy!
Black Indians (Documentary, 2018) 1 hour 31 mins:
Black Indians is a documentary film that is vibrant, passionate and spiritual, showcasing Black American and Indian culture through music and beauty. This is a feel-good movie that makes you happy and immerses you in the world of the Black American tribes of a New Orleans neighborhood. The people in this neighborhood mask and dress up as dreamy Indians and parade around the streets of their neighborhood two days out of the year. The goal? To affirm the beauty, dignity and power of their communities.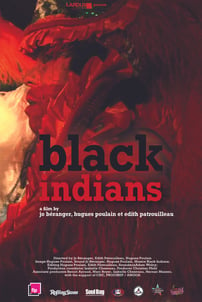 In the Heat of the Night (Drama, 1967) 1 hour 49 mins:
In this film, directed by Norman Jewison, an African American police detective is asked to investigate a murder in a racially hostile southern town. This drama will have you on the edge of your seat, wondering what has happened, and completely engulfed by the stories and lives of the many people living within the town.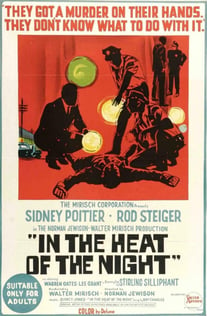 Late Blossom Blues (Documentary, 2017) 1hour 29 mins:
Late Blossom Blues is a documentary about an 82-year-old man named Leo "Bud" Welch who skyrocketed to stardom in 2014 after spending the first part of his life in the Mississippi backwoods. His debut record, a compilation of blues songs, took the music world by surprise. But where is this guy and where has be been the last sixty years? And why is it that no one has heard of him? Watch this riveting documentary to find out why!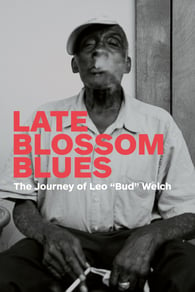 Brown (Drama, Thriller, 2019) 11mins 11secs:
With hope for the future, five students find their plans derailed when they encounter the systematic setbacks of being brown. The foster youth from The RightWay Foundation wanted to create a film that showed audiences what it's like to be a young person of color who is negatively judged by society due to their appearance and they did just that. A film that will change your perspective, make you think about belonging, and question the ways in which our world works.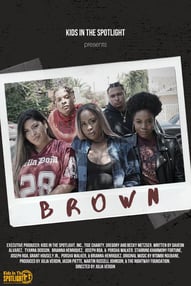 And That's It (Documentary, Social) 8mins
In 2019, a study named Pittsburgh the most difficult city in America for black women to live and create a life within. This film is a moving, intimate portrait of a young African American mother's life as she tirelessly works to provide for her daughter, make her house a home, strive for excellence in her work, and aim for a big future all while living in Pittsburgh, PA. The daily grind can seem unbearable at times, but Dominique won't let that get in the way of her dreams. This film was shot over one summer in Pittsburgh, PA.
It's important to note that this film was also produced by Tammy T. Thompson, an African American woman who experienced poverty firsthand and now helps women overcome it every day.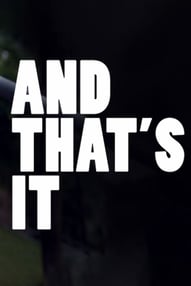 That concludes our Black History Month watchlist but please feel free to check out the full list of Black Voices on iNDIEFLIX! Happy streaming!