An enduring, film-loving partnership
by Gerry Waters, on Feb 8, 2021 10:25:34 AM
This is the story of how a beautiful friendship between an entrepreneurial filmmaker and a cultural director veteran has resulted in a great partnership between The Staller Center, hosts of The Stony Brook Film Festival and Indieflix, bringing a wealth of incredible independent films to the world.
In 2003, a budding film producer, Scilla Andreen, submitted her powerful drama, Outpatient, to the Staller Center's Stony Brook Film Festival and came away with the Jury Award for Best Film. During the Festival, Scilla Andreen and 20-year festival director Alan Inkles discussed Scilla's idea to create a streaming service to help get more exposure for independent filmmakers. With a trophy and renewed enthusiasm, Scilla left the Festival with her evolving plan to create an Independent Film streaming service. Shortly afterwards she shared that she had done it, creating Indieflix, one of the first ever film-streaming sites.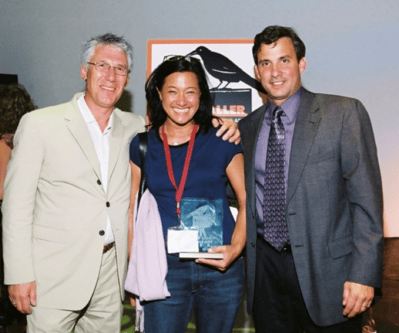 A year later, Scilla announced Indieflix's launch in 2004 at the Stony Brook Film Festival's closing ceremony and commemorated the event by offering a cash prize to the Festival winners on behalf of her new company. Alan introduced Scilla to Newsday Chief Film Critic John Anderson, who was so impressed by the idea that he interviewed Scilla for The New York Times, resulting in "Once it Was Direct to Video, Now It's Direct to the Web," Indieflix was officially launched! Indieflix would grow to become a tremendously successful company, now in its 18th year, not only representing filmmakers from all over the world and every genre, but also producing and distributing award-winning educational films such as Angst, LIKE, The Upstanders and Nevertheless. Indieflix has become the go-to place for many filmmakers looking to have their Independent films streamed for income.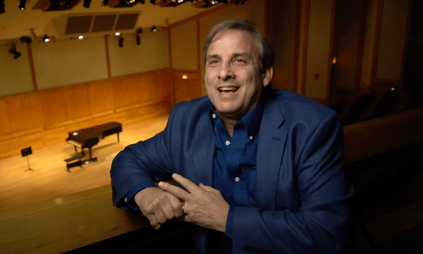 When Stony Brook decided to go virtual for their 25th Annual Festival in 2020, Alan immediately reached out to his friend of 17 years to partner. Developing a streaming app for Film Festivals was already something Scilla had been hoping to do, and with the plight of Covid and Festival Directors in the same shoes that Inkles found himself in, that hope came to fruition. Stony Brook Film Festival became the pilot program for IndieFlix Festivals. Partnering with Indieflix allowed the Stony Brook Film Festival to do what it has always done best - filmmaker hospitality and support. "We are proud of our shared history with IndieFlix, and because of that history and our relationship, we have been able to work with them again as a pilot Festival for their new sub-brand IndieFlix Festivals," says Inkles.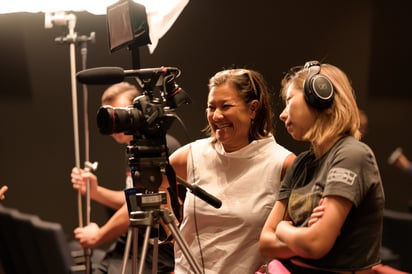 "Stony Brook Film Festival is known in the industry as one of the top festivals that treat filmmakers like gold." says Andreen. "Alan and his amazing team were there for me as a filmmaker, then as a CEO naively starting what has now become a global streaming service, and here we are again launching with their support our curated virtual film festival service. There are no words to describe the gratitude, appreciation and trust we feel. Talk about great partnerships! I wonder we will do next!"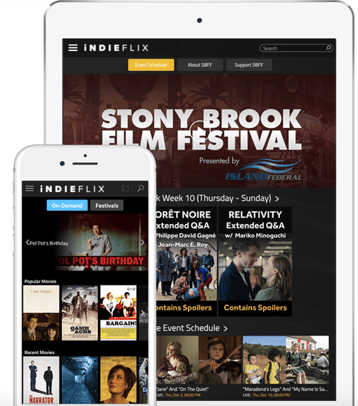 The 25th Annual Festival was a huge success, selling to nearly 2,000 patrons. The Staller Center is continuing their partnership with Indieflix and is now offering its Spring Film Series through Indieflix Festivals. The Spring Film Series begins February 11 and runs through May 2, 2021, showcasing 13 extraordinary films that cannot be seen anywhere else, including "Night Shift", starring 'Lupin' hot-property Omar Sy. Passes and more information are available at stallercenter.com/movies. The Staller Center's 2021 Film Series will be available for viewing from the comfort of your living room using the IndieFlix Festivals app. The full schedule is listed here. Click on the image below to enjoy a fantastic preview of what's in store over the next few months, and we look forward to seeing you at this unique and very special film series.