New Year, New iNDIEFLIX Films to Stream!
by Cicely Hunscher, on Jan 3, 2023 3:00:26 PM
The stream team here at iNDIEFLIX has been working extra hard this past year to get some amazing content queued up for 2023. We're very excited to share these new films with all with you, and have included below are a few of our favorite recent additions. If you're curious to look at the entire list of new additions to our streaming platform, check out the "recent additions" folder on our website. Happy streaming!
Dramas:
Bobby, directed by Amir Jaffer (21m 33s)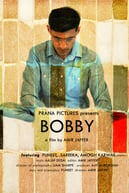 Bobby is a high-functioning autistic individual whose struggles are compounded by societal pressures. His parents struggle with coming to terms with their child's situation given the stigma attached to such matters in the Indian American Community.
The Gift of the Magi, directed by Ismene Daskarolis (15m 47s)
Della is a young woman of limited income who is desperate to buy her partner a christmas present on Christmas Eve, In order to gain money for the cause, she decides to sell her hair, however, her sacrifice may prove to be a futile one.
Comedies:
Queen Emma, directed by Jean Rousselot (12m 58s)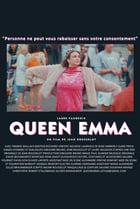 Paris, nowadays. Single, waitress, 24, kind Emma is often bullied by her entourage. She only finds confidence in herself when she is with her imaginary friend, Queen Margrethe of Denmark. Emma's life changes when one day
Peach, directed by Sophie Saville (8m)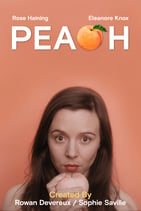 A socially anxious young woman lands a hot date. There's only one problem, she's not sure if it's actually a date. Watch to see the story unfold!
Documentaries:
Dave Not Coming Back, directed by Jonah Malak (1h 35m)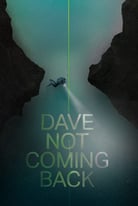 Two high level scuba-divers and long-time friends, Don and Dave, broke a world record for depth in the Boesmansgat Cave in South Africa. It would take them 15 minutes to reach the bottom, but 12 hours to surface. Having reached the bottom, against all odds, they find a body. They decide to come back to retrieve it. They call the parents, enroll 8 fellow divers to help, and hire a cameraman to document the dive. But sadly, one of the divers doesn't make it back to the top alive. This is a story about loss, mourning, egoism and altruism, hubris and self-control, risk-taking and spirituality. A cascade of choices and tense paradoxes that lead to a tragedy long foreseen, yet impossible to prevent.
Teem Khan, directed by Sarab Sahni (14m 30s)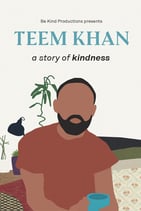 Teem Khan is based on the true story of a brave young man, Teem Khan. Played by the man himself, whose young life is disrupted overnight following his right to Indefinite Leave application in the UK. Whilst he fights to take his rightful place in the UK, his life is further thrown into chaos due to the UK's ruling that prevents refugees from working whilst waiting to hear the outcome of their case. Deprived of dignity, honor and his right to equality, watch to see how Teem Khan fights to integrate into society, create means to support himself, and in the end, repay kindness for those who helped him.
Cavebirds, directed by Emily Gan (1h 21m)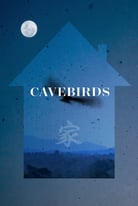 Filmmaker Emily Gan films her father, Howard, as he takes on an unusual project: returning to his home village in Malaysia to build a habitat for Swiftlets, a type of bird. The bird's nests, made from their saliva, are a delicacy in Chinese cuisine. Howard hopes to leave a legacy for his descendants, but will the birds come to his man made habitat? Cavebirds explores a father-daughter relationship, links between family and tradition, and issues around migration. Gan takes us inside her soft-spoken father's world, with scenes of family life, interviews, and poetic visions captured on bird farms. A poignant film that heralds the emergence of a talented young filmmaker.
We hope you enjoy these films as much as we do and make sure to check out all the other amazing recent additions added to iNDIEFLIX!