Gritty, Raw, Spellbinding: Kids In The Spotlight Tell Their Stories
by Gerry Waters, on Jan 29, 2021 1:19:06 PM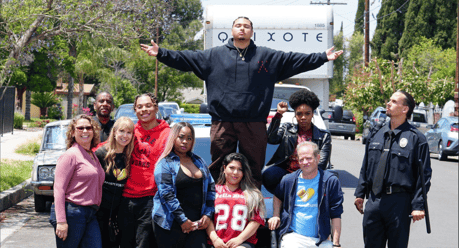 Just over a month ago, a new channel was born - made up entirely of short films made by some of Los Angeles County's foster youth. These students have grown up having seen and experienced a huge range of abuses - addiction, crime, trafficking, neglect - often without ever having truly been seen or heard by anyone. The future prognosis for most of them is grim - within 3 years of leaving the foster care system, more than 40% of these young people will be homeless, dead or incarcerated. The cards that they were dealt at birth often leave them feeling hopeless - with little stability, few opportunities to develop skills and no home after the age of 22, there are very few options to build a better life.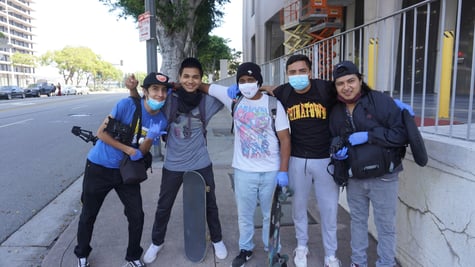 Enter Tige Charity and the organization she founded - Kids In The Spotlight. 'KITS' created a 10-15 week program that teaches kids and students from 10-22 how to write and craft a screenplay, then to work in teams to develop the final, selected option. They audition for and cast the roles, figure out production, and work with professional LA film directors and crews to bring the story to life. After that, it's time to edit, score and polish the takes. From writing to acting and production, they work with LA veterans, who teach them the skills required for entry level jobs in the film industry. Many KITS alumni who have gone on to work in film come back to serve as ambassadors and volunteers for the next generation.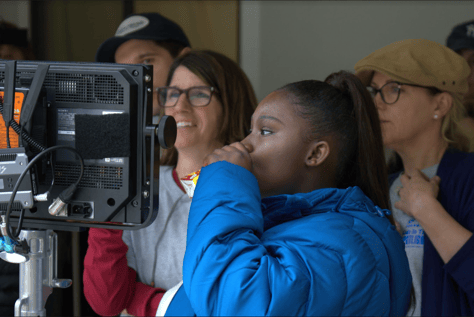 But KITS youth learn so much more than this - huge life skills such as the compromise and patience required to work as part of a team, and the enormous satisfaction of completing a really hard and completely unique project. Most of all, they get to be seen and heard - for many, for the first time in their lives. Some of the films they create work through past trauma, dealing with addiction or abuse in the home, sexual trafficking or the pain of having no consistent figure in their lives. Others point to the joy of family connection and love. And others take us to a fantasy realm, the heroes of 'Cyverius' were completely ahead of our time with Covid in working to rid the world of a deadly pandemic by searching for the cure in outer space.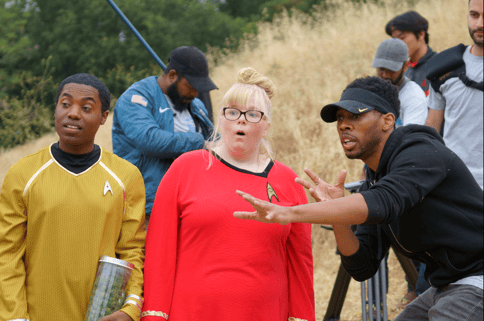 We're so honored and proud to have all these amazing films on our 'Kids In The Spotlight' channel at watch.indieflix.com. For each minute anyone watches, the 'KITS' organization will receive money to go back into this incredible, life-changing program. But as Ty Burrell says, don't just watch to do good - watch because these films are REMARKABLE! They will make you laugh, cry, and marvel at the talent, resilience and creativity of these amazing young people.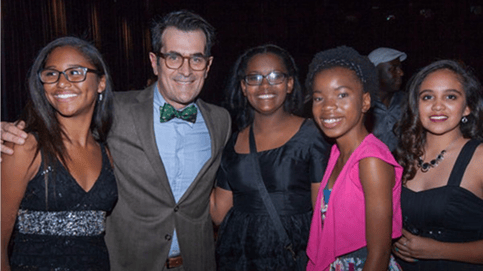 Youth Black Storyteller Event
On February 18th at 8pm EST / 5pm PST, in honor of Black History Month, 'KITS' and iNDIEFLIX will be celebrating some of these talents with a "Celebration of Black Youth Storytellers" event. Moderated by Malcolm-Jamal Warner, we will be screening two (2) short films that were written and acted in by youth in foster care from the KITS program. After the screening, actor/director/producer Malcolm-Jamal Warner will lead the KITS youth filmmakers and special guests in an authentic conversation that addresses the issues they raisedin their films—such as race, prejudice, and barriers to success for Black and Indigenous People of Color. Films screened will include:
Brown: About five hopeful high school students that find their plans derailed as they encounter the systematic setbacks of being Brown in America.
System Failure:
- A young high school boy who is forced to publicly confront a painful secret that will shed a light on the system that failed him.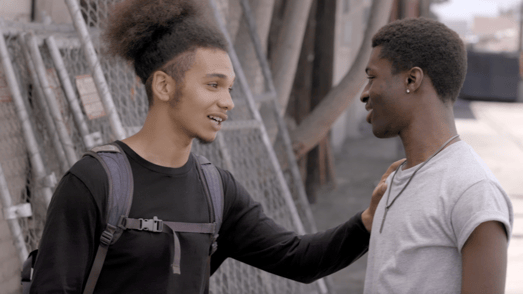 Watch the event on your TV, tablet, computer, or download the IndieFl
ix app and watc
h on your TV from the comfort of your couch.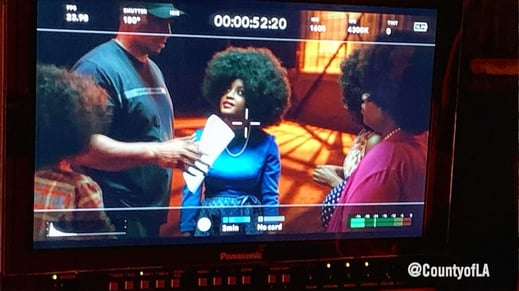 Are you a foster youth between the age of 17 and 25 years old? If so, this virtual career mixer was created just for you!
Immediately following the Celebration of Black Youth Storytellers event, NBCUniversal and Kids In The Spotlight will be running a virtual career mixer, to which all foster youth interested in finding out more about the different careers in the film industry are invited. If you register at the link below, you'll be able to select different break-out rooms so you can hear about a range of options and ask questions of industry professionals.