August Watchlist: Films for Back to School
by Cicely Hunscher, on Jul 28, 2022 5:24:34 PM
Happy August everyone! We can't believe how fast this summer has passed. In honor of back to school, and to hopefully liven your spirits as this amazing summer comes to an end, we've created a watchlist inclusive of new films recently added to iNDIEFLIX. As always, we hope you enjoy the creativity, adventure, and fantasy that's inherent within all these amazing films. If you like these, make sure to check out our streaming site for more new additions to our platform. Here are a few of our favorites, we hope you enjoy them!
Laylou (1hr 20m)
Laylou. Caught between the end of adolescence and the beginning of adulthood, Laurence and Laurence (Lou and Laylou, respectively) embark upon the summer of their seventeen's. Adventure, trust, and friendship, along with many other emotions, guide them through this summer. Watch Laylou to be a part of their adventure.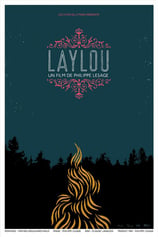 Wee King of Nowhere (21m 43s)
Wee King of Nowhere is about a runaway boy who is taken under the wing of a vagrant poet. Now the boy must come to terms with his abusive past and find the road back to trust and love. Will he be able to do it? Watch to find out!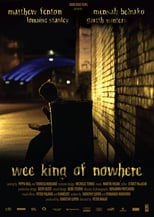 Surveillent (18m)
It's another quiet summer day in Park Dufresne. The neighborhood teens loiter about but see a young park monitor arrive. They conclude that it's this park monitor's first day of work. Tension rises as the two worlds clash in an unbalanced territorial struggle. In this impressionistic film, the banal day-to-day rituals of a suburban park take on a poetic tone through carefully planned and choreographed takes. Watch Surveillent to see how these two worlds coexist, or if they are even able to do so.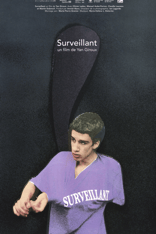 Passage (1hr 21m)
In the movie Passage, Gabrielle and Yoan are 18 years old. Even though they both grew up in Temiscamingue, their aspirations are opposite. While Yoan wants to leave the area to break away from his loneliness and explore his homosexuality, Gabrielle is torn at the thought of going over a hundred kilometers away from home to carry on with her studies. While summer is in full swing, Passage paints a poetic portrait of these two protagonists transitioning into adulthood, trying to blossom and chart their own path.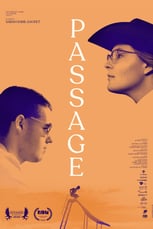 Lost Paradise Lost (24m 18s)
Prisoners of their technology-bound lives, Julie and Victor feel disillusioned with humanity. They stumble upon a mysterious group who, after stripping them bare, welcomes them and gives them ready-made roles to play. Joining the strangers, they head into the forest toward an unknown destination, until they suddenly come under attack. As they face this threat together, Julie and Victor will need to separate truth from fiction. Or simply surrender to the pleasure of artifice. Watch Lost Paradise Lost to see what happens with Julie and Victor!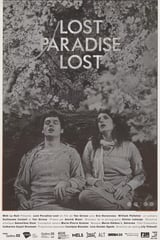 We hope you enjoy these amazing films!